Director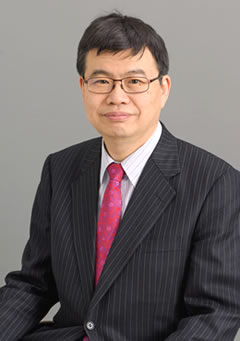 Prof. Hideyuki Okano, MD, PhD
While the aging population continues to grow globally (global aging), Japan is the only country where the percentage of the population over 60 years old exceeded 30% of the total population in 2015. Japan is also experiencing a super-aged society beyond anything ever experienced among the countries of the world with the longest life expectancy.

Compared to 20 years ago, the current elderly act like the young, with employment rates among the highest level in first-world countries. On the other hand, the number of elder people who need nursing care for dementia, frailty (weakness), bone and joint disease, etc., is rising, and there are concerns that future medical and nursing care burdens will be unprecedented. To secure a good quality of life (QOL) for the elderly, and to ensure sustainability of the social security system, the extension of healthy life expectancy is key.

At the Center for Supercentenarian Medical Research, we make full use of the bioresources of hundreds of centenarians that has been collected in our medical school over more than 20 years, and utilize state-of-the-art research methods such as multiomics analysis, , such as whole genome sequences, transcriptome, and metabolomics, iPS cell phenotyping and molecular autopsy. We aim to become the base for translational longevity medical research that creates new treatment and intervention strategies for age-related diseases and disabilities, including dementia and frailty, which are major obstacles to healthy longevity. We actively welcome collaborative research with foreign and domestic research institutions and businesses.